Condolences & Tributes
We encourage you to share any memorable photos or stories about Mabel. All tributes placed on and purchased through this memorial website will remain on in perpetuity for future generations.
Michael Eichhorn & Family
sent flowers to the family of Mabel Lucille Wine.
Send Flowers
I am very sorry to hear of Mabel's passing. She was a great person. I worked at Jackson's Mill the same time she did, and I know everyone who knew her will remember her as a good friend.
Thomas Bowyer
- Saturday November 10, 2018 via Condolence Message
Dear family of Mabel, I remember Mabel so well and her family especially fond memories of her, her dad, Pearl and her brothers. I am a cousin, Pat (White) Glaspell, daughter of Everett & Bernice white. It's been so many years since I've seen Mabel or others in family. Dad's been gone 24 years and mom 8 years. I would come, if I lived in WV, but I live in Va. I wish you all many sympathies and the Lord's blessings and comforts in your loss. Our family cared for your family so much. I remember even visiting Pearls mother when I was just a little kid so many years ago! I have fond memories of Mabel, her dad and a little of her brothers, and mom.
Pat (White) Glaspell
- Tuesday October 23, 2018 via Condolence Message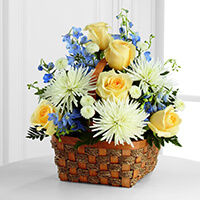 Mabel will always hold a special place in my heart. I have great childhood memories of spending time with her and our Weston family.
I am so sorry to hear about Mabel. She was a woman of great kindness and generosity. Heaven has gained a beautiful star.
Linda and Rick Leggett
- Monday October 22, 2018 via Condolence Message
Dixie; Sorry to hear about Mabel. I cant be there for the funeral. I don't drive very far any more.The years [86] are catching up with me. She will be missed at the alumni get together, that's where I saw her last. Will keep you in our prayers. Carl
Carl Sizemore
- Monday October 22, 2018 via Condolence Message